It's really hard for people to understand how much an over the road truck driver values their home-time. It's not just a job for the road warrior, but a lifestyle that has some definite negatives to it. One of the biggest disappointments in this field is the long stretches of being away from the people you love more dearly than anything else in this world. Then when you do get the chance to be with them you have to just realize that they have schedules of their own and they can't just stop everything that they have already committed to just because you happened to drop in to town for a few days.
When at home I always have a long list of things that I need to take care of - my wife keeps a running list for me of things she would like me to tend to while at home. I'm not trying to make it sound like she's a nag, or a slave driver, because she definitely isn't - this is just our way of doing things - I ask her to keep me a running list because that way I can easily take care of the things that she is concerned about while I'm home. She usually asks me if there is a special meal I would like for her to fix while I'm home, and last week when she asked me that question in anticipation of me being home for Memorial Day weekend, I was so tired at the end of my day that I couldn't think of anything in particular so I told her I would think about it and call her the next day and let her know. So after a good nights rest, I woke up in the morning thinking about that meal, and I realized all my girls would be home also. So I called my wife and told her that what I really would like to do this time was cook some steaks on the grill for her and the girls while I was home. Of course she loved the idea, and we had a small feast together. It was great fun having everyone together, and the steaks turned out great. I've still got a couple more days at home before I leave, (took four days) but am already feeling the urge to start hitting it again. This lifestyle gets in your blood and you just feel the need to keep moving at times, but those times at home are very special and I wouldn't trade them for anything.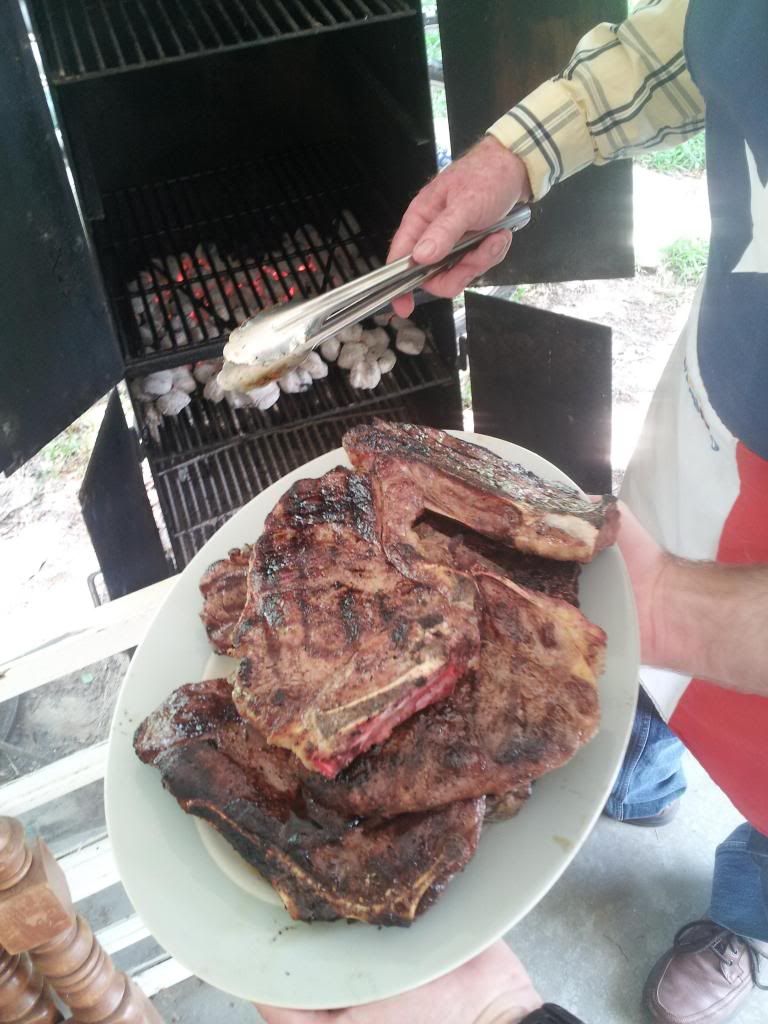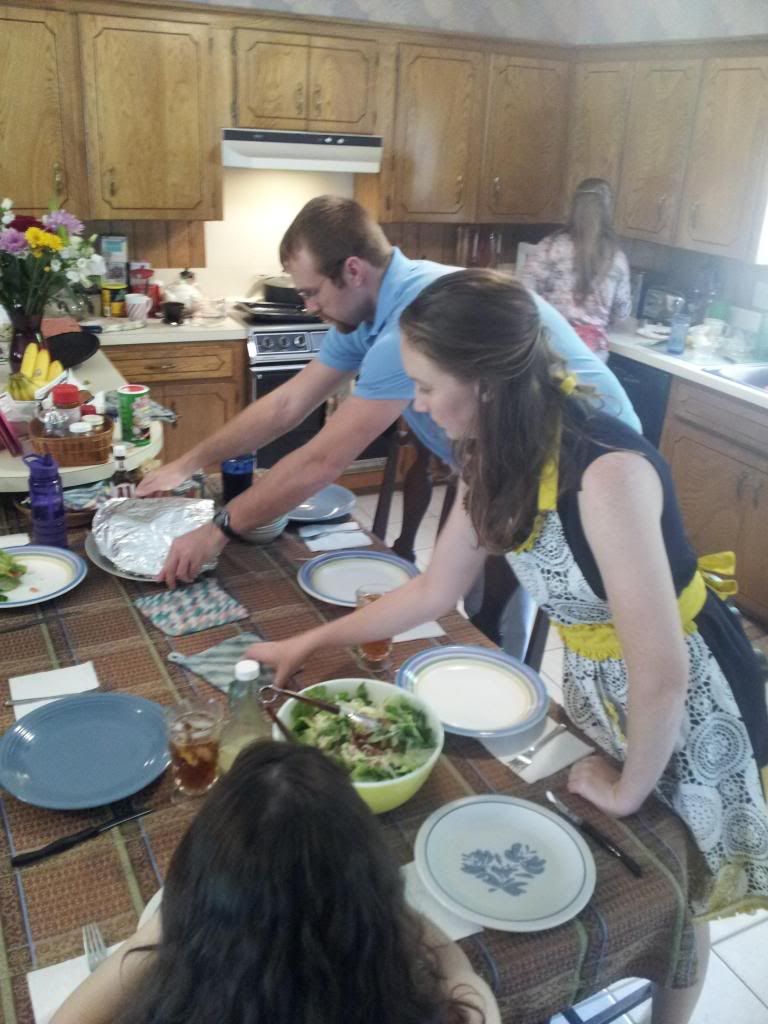 I really enjoyed getting to prepare a meal for my family, and most of all just enjoyed being here with them all. I'll be getting back on the road in just a few days, headed for Eagle Lake, TX with a load of seven slinky coils.