Well I got my procedure done at the Nacogdoches Surgery Center and I am at home and doing well. I had a slight fever last night, but nothing too concerning. Sarah took one look at me and said, "that's a scary looking face lift your got there."
My sweet wife is fussing over me and putting up with my convalescence like an angel. It is soooo good to be here with her. I have been teasing her over the past week and saying that I was going to lay up in the bed and be as much trouble as I can, but in reality I'm wanting to help her with things around the house, and she won't let me because the doctor doesn't want me to exert myself.
Here's what I looked like when I got home from the hospital: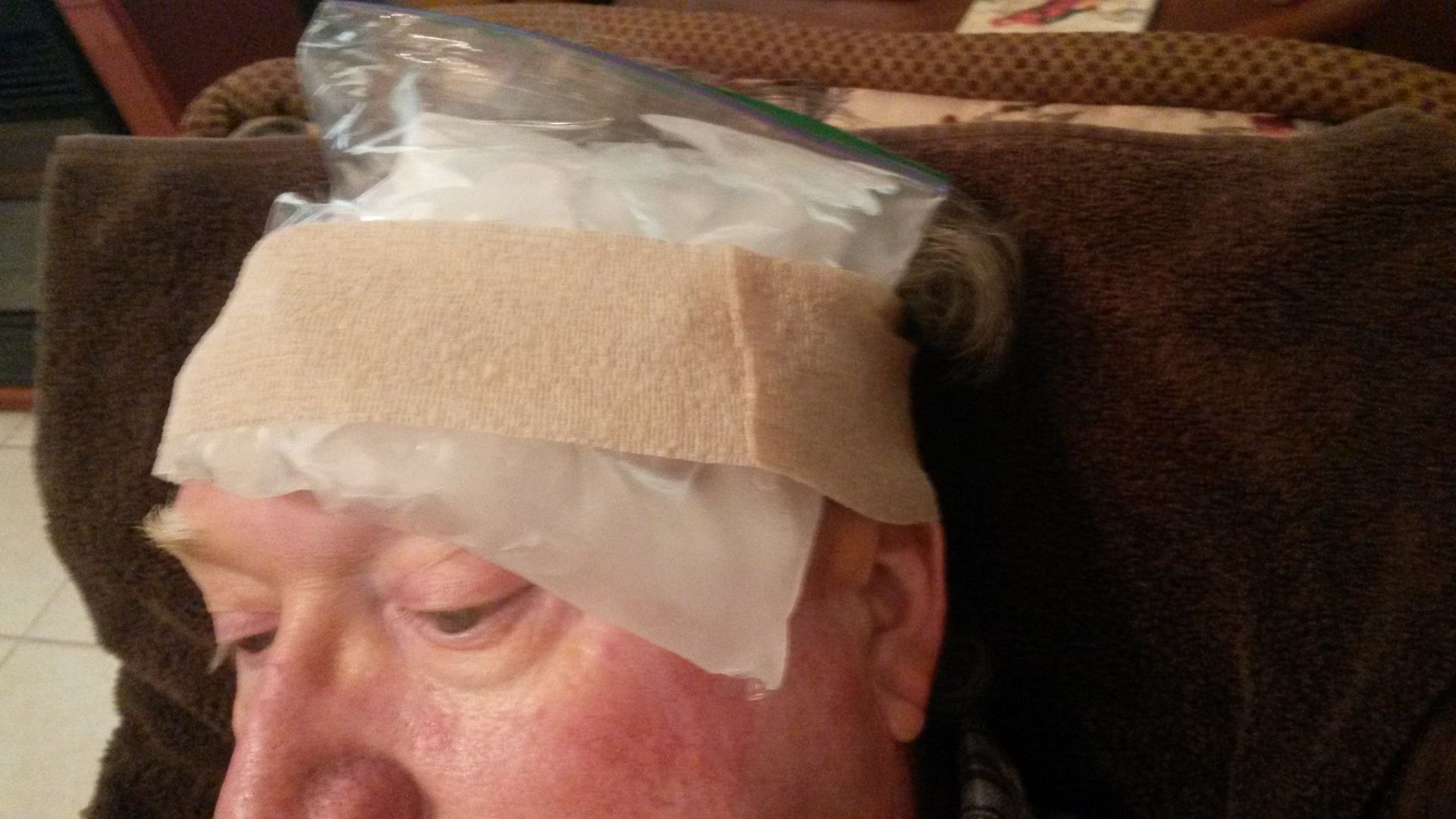 Later when I removed the ice pack and bandages I got to see my new look. It was a little scary - I'll have to get used to it, and so will my friends and family. It looks like what Sarah said, "a scary looking face lift." Here's my new look:
I'm doing well, and feeling pretty good. I had a little fever last night, but it is gone this morning. I'm happy to be home, but ready to get back to work also - such a conflict of desires at times. It is a difficulty having a job that requires you to be gone, but it makes your time at home that much sweeter!